Back to Quests.
Quest Description:
Now that the seals are unlocked, activating them is a simple task, but will require an ancient tool. We will need a dagger carved of human bone. The tool was resting in the tomb of the last gravedigger to use it but no telling which of the skeletons that could be. One of them has the bone dagger. Find it.
Objectives:
Rewards:
Final Dialogue:
Return the dagger to Gravedigger Loth.
Given by: Gravedigger Loth in Doomwood Graveyard
Previous in Quest Chain: The Last Seal
Next in Quest Chain: The Right Hands
Quest Help:
Bone Dagger is obtained by defeating Grave Skeletons in Doomwood Graveyard. Skeletons in Doomwood Forest and Bridge Skeletons in Doomwood Tower, won't work for the quest. Bone Dagger has a low drop rate.
Tips:
Go to one of the seals (as it has many skeletons in one place) while having Warrior Class equipped. Attack each skeleton, then keep using your 4th ability (Whirlwind) over and over again to attack them all. Try to equip items that increase your health.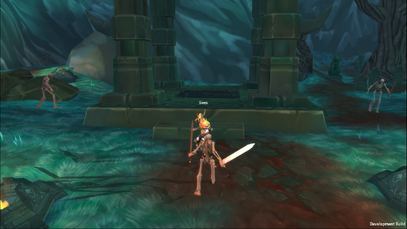 Ad blocker interference detected!
Wikia is a free-to-use site that makes money from advertising. We have a modified experience for viewers using ad blockers

Wikia is not accessible if you've made further modifications. Remove the custom ad blocker rule(s) and the page will load as expected.