Standing tall and watching over our beloved home, the town of Battleon is the Guardian Tower.  It is a hall of justice where many of the world's greatest heroes come together to ensure the safety of our world.  Within its walls, heroes train the the way of the Guardian-- taking challenges that test their skills and character.
Back to Areas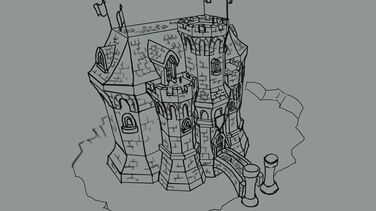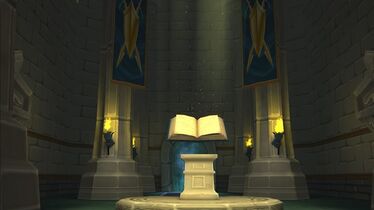 Location: /join guardiantower
Level Required: 1
Exits to:
Rooms:
The main hall with the Book of Lore
The Guardian Armory
The Guardian Library
The Guardian Training/Danger Room
The Guardian Stables
The Guardian Council in the War room (2nd Floor)
Rumors that there is a secret passage... but probably just a rumor.
Shops: 
NPCs:
Quests:
Aristotle Tummybundle's Quests
Erik's Quests
Fortes' Quests
Lyrias' Quests
Tyr's Quests
Zoria's Quests
Monsters: 
Screenshots:
Notes:
Must have be an AdventureQuest 3D Guardian in order to access this location.
Ad blocker interference detected!
Wikia is a free-to-use site that makes money from advertising. We have a modified experience for viewers using ad blockers

Wikia is not accessible if you've made further modifications. Remove the custom ad blocker rule(s) and the page will load as expected.