Introduction
Edit
Some characters in AQ3D have colored names. These specify what role or permissions that player has in the game. See the official page for more information.
White Name: This is the default for all players.
Green Name: Moderator. These are staff members who help keep the game safe.
Teal Name: White Hat. These are volunteers who assist with testing the security of the game and testing new features of the game.
Blue Name: Tester. These are volunteers who assist the developers with finding bugs.
Gold Name: Developer. These are members of Artix Entertainment who develop the game.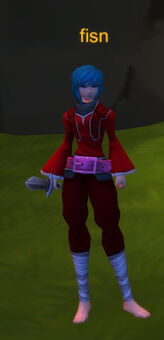 Ad blocker interference detected!
Wikia is a free-to-use site that makes money from advertising. We have a modified experience for viewers using ad blockers

Wikia is not accessible if you've made further modifications. Remove the custom ad blocker rule(s) and the page will load as expected.