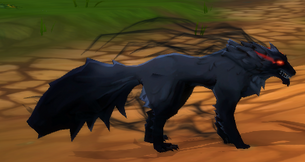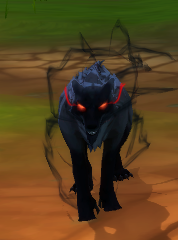 Back to Transformations.
Type: Shadow Wolf
Description:
Grrr. Bark.
Level: 1
Drop: N/A
Shop: Kickstarter Shop in Yulgar's inn - 1
Obtained from Quest: N/A
Notes:
Allows players to transform into a Shadow Wolf.
When you are in combat, the Shadow Wolf Transformation will be eliminated and your character will return to normal.
This was rewarded to those who contributed $120+ to the Kickstarter campaign.
Increases players' movement speed to 120%
Ad blocker interference detected!
Wikia is a free-to-use site that makes money from advertising. We have a modified experience for viewers using ad blockers

Wikia is not accessible if you've made further modifications. Remove the custom ad blocker rule(s) and the page will load as expected.