Back to Unreleased Areas.
Release Date : Possibly on Mogloween 2016
Locations:
"A teleporter crystal is being added to the center of town. It is not coded yet, but the use of it is obvious... especially when you read the next paragraph. If you played the very original incarnation of AdventureQuest 3D you may recognize it... we are using it! If you are just logging in for a quick adventure, this will serve as the Town of Battleon's "BATTLE BUTTON" and will also be how you access the Daily Boss Dungeons. It is not going to be functional in Closed Beta. We will do a focus design notes just on the Teleporter Crystal to get all of your ideas."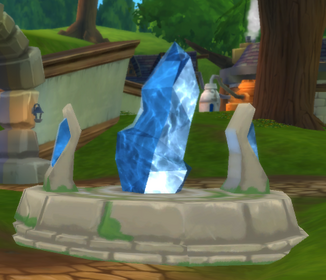 Ad blocker interference detected!
Wikia is a free-to-use site that makes money from advertising. We have a modified experience for viewers using ad blockers

Wikia is not accessible if you've made further modifications. Remove the custom ad blocker rule(s) and the page will load as expected.